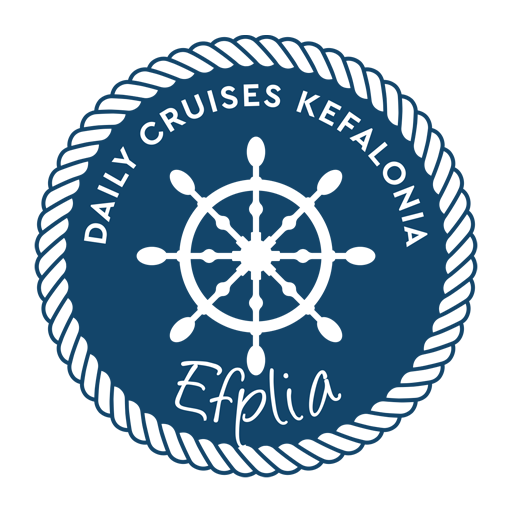 EXPLORE… DREAM… DISCOVER…
For those adventurous souls seeking an authentic connection to the unique history of Kefalonia island, we sail off into the deep blue waters on our sailing cruise featuring stunning and breathtaking views of the island's beaches and the golden sun sinking into the sea.
Enjoy our delicious meal and drink original Kefalonian wine. Dive into crystal clear blue waters and laugh with newfound friends as the fascinating shoreline of the island slips by the side of Efplia sailing boat.
What a day we have had today, the weather was fantastic, the food was fantastic and of course the drinks weren't too bad too! Paul, our very knowledgeable guide, if you like was ace! Both he and the lovely crew couldn't do enough for you and all showed great attention and affection to our little lad! Thank you so much for a tour of your delightful island.

Andrew P

TripAdvisor
Fabulous evening sunbathing ,swimming in crystal clear waters with music to watch the sun go down with. Lovely homemade plentiful buffet to finish - would definitely do it again

gatergirl

TripAdvisor
I booked a sunset cruise last July as a Pre Wedding Meet and Greet, it was fantastic! Superb Boat, friendly crew, and having the Saxophone player completed the magical event, I highly recommend Daily Cruises Kefalonia!

Testimonial

TripAdvisor